About Us
Team Tooke Mixed Martial Arts Cypress is developing life skills that help kids in school, home, socially and so MUCH More in Cypress, TX.
Special Online Offer


2 Week Free Trial
About Our School
Welcome to Team Tooke Mixed Martial Arts Cypress Academy located in the Cypress Area of Northwest Houston. Our program specializes in Kids and Adult Martial Arts Classes for Kids and Adults in Brazilian Jiu-jitsu, Muay Thai Kickboxing, Judo and Mixed Martial Arts. We have 4500 Square Foot state of the art facility fully equipped with the best training equipment on the market. Our character enrichment youth program will arm your child with the confidence to succeed in an ever changing world. Although martial arts can teach children how to defend themselves, it will also teach them self control and self confidence as well. If your child has a bad temper or low self esteem, learning at Team Tooke Cypress Martial Arts can definitely provide a positive outlet to help them overcome these concerns. Martial arts will help your child with life in general – which will take them a lot farther in life.
Whether you're looking to find an activity to get in shape, lose weight, learn practical self-defense, or compete for Gold in competition, we have a proven system to help you reach your goals. Our adult programs specialize in helping students live up to their full potential both as skilled martial artists and confident individuals. At Team Tooke Cypress, we take pride in our highly successful curriculum. We always make sure that our students consistently receive high quality material and focused attention in a strong partnership to help all reach their Goals. We pride ourselves on the great atmosphere we've created. While training Marital Arts with us, you will find a friendly environment accompanied with very helpful instructors and students. We want you to ask questions when you run into problems, or whenever curiosity strikes.
Our instructors in the Team Tooke Cypress program make it a point to spend a lot of hands on time with the kids to help them develop and improve in their areas that need improvement. You don't want your child to be in a class that isn't goal focused, nor do you want them to have a teacher who doesn't provide the proper attention or instruction in an clean, safe and positive environment. We know it is also important that we do everything to meet your standards.
Instructor/Owner Miguel Castro
I've been involved in Martial Arts for over 30 years. After a career of 23 years in Wireless Communications and Engineering ( Nine which included Service in the US Navy) I decided to leave and start Team Tooke MMA Cypress in May 2009. I used Martial Arts as a tool for personal self development and training for competitions. Since I was a kid I always wanted to grow up and be a Coach due to the positive impact my Coaches in sports over the years helped me to overcome my confidence and learning challenges during school. In 2005 I began teaching Martial Arts for my instructors and realized that Coaching and working with people, especially children was my real Passion. So in May 2009 with the blessing from my current instructor Travis Tooke I opened Team Tooke MMA Cypress as a full time occupation.
ACHIEVEMENTS:
• Brazilian Jiu Jitsu Black Belt Under Professor Travis Tooke
• Certified Team Tooke Affiliate Academy
• Certified Ribeiro Jiu Jitsu Affiliate Academy
• First Certified Ribiero Jiu Jitsu Instructor in Houston
• 2013 IBJJF World Champion
• 4th Degree Black Belt in Karate
• 2013 Closed Quarter Self Defense Instructor for the Houston Police SWAT Team
• Published Author on the subject of Bullying
• Goldman Sachs 10K Business Alumni
• Leadership and Development Coach

WHAT I LOVE ABOUT COACHING:
Seeing the shy, insecure and week individual transform into a Strong, Confident, Disciplined and Fit Leader. To see the power of change in helping people realize that they can accomplish something that they never thought they had in themselves or felt they have lost and transfer that into a positive lifestyle change inside and out of the Academy, Especially in our Kid students.
Why Choose Team Tooke Mixed Martial Arts Cypress?
Increase Self-Confidence And Feel Better About YOU! BURN BODY FAT & Stay IN SHAPE!
Unlike other gyms or fitness centers, Team Tooke Mixed Martial Arts Cypress coaching staff is completely comprised of instructors who have the martial arts, competition experience and the "know how" to ensure that you will succeed and reach your goals. Learn to reduce stress, improve focus and concentration, increase strength, stamina/flexibility, and respect. Whether you are a complete novice, a recreational martial artist or a competitor, Team Tooke Mixed Martial Arts Cypress has a program, the expertise and facilities to help make a positive lifestyle change to reach your goals!
Are there areas in your child's life that could use a little improvement?
At Team Tooke Mixed Martial Arts Cypress, we'll help your child slim down and tone up … to increase physical agility and coordination … to become more confident, self-disciplined and show greater respect while becoming a future leader in life for others. And we'll do this in a way that is fun and challenging. Watch for amazing improvements in work and study habits in school. We see this so often, we can almost guarantee the results.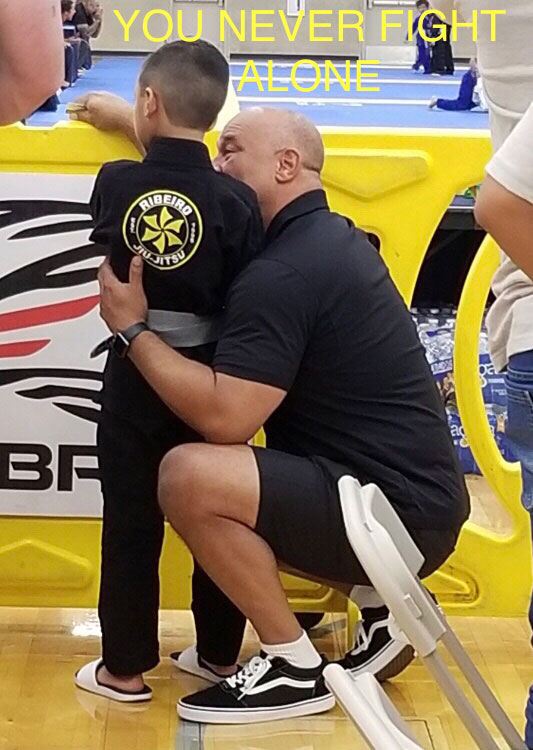 Our Martial Arts Team Takes Great Pride In The Reviews We Receive
See What Our Community Members Say About Our Programs
Special Offers
Team Tooke Mixed Martial Arts Cypress Shopping Cart
For all of our surrounding community members in and around Cypress, TX our Martial Arts academy offers a couple online website specials for first-time visitors. These special offers are only seen here and are only valid for first time website visitors.
Offer One
One Week For $10
Offer Two
3 Weeks For $29
Evaluation with an Instructor
Offer Three
8 Weeks for $69
*These are available only on our website. Not good with any other offers.