Special Online Offer


2 Week Free Trial
Limited Time Offer
Take An Exclusive Sneak Peek
At Our Local Community Programs
At Team Tooke Mixed Martial Arts Cypress we have been training community members from kids to adults. Our students of all ages excel socially and in life at home, at school, and at work.
At Home
Self-discipline and impulse control are two of the biggest advantages of martial arts training
At School
Kids who practice martial arts have a much higher attention span and self-discipline
At Work
Improve your focus and concentration with the new found energy you will have.
A Story That We Are Proud Of As A Martial Arts Industry Influencer
FREE E-BOOK DOWNLOAD
First Time VIP Visitors To Our Site Get This Exclusive Download
Download Today!
Kids Martial Arts
The Team Tooke Kids Martial Arts Program will teach the importance of Respect, Discipline, Focus, Teamwork, Dedication, and Perseverance. It is a super positive outlet for all that extra energy.
Mixed Martial Arts
Whether you've got aspirations of becoming a Pro Mixed Martial Arts fighter or you would just like to train like one, our complete and comprehensive program will teach you the skills you need to succeed.
Exclusive Offer
Jiu-Jitsu
Are you looking to get in shape, lose weight, learn practical self-defense, or even to compete for Gold in competition? Our Jiu-Jitsu program is a proven system that will help you reach your goals.
Exclusive Offer
Watch A Sample Of Our Training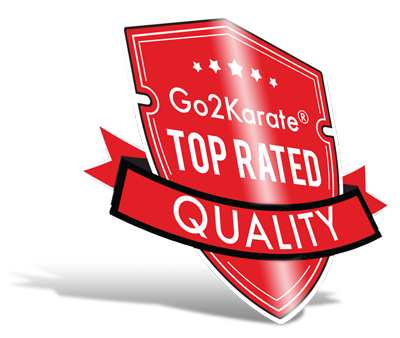 We Are Proud To Announce… Our National Go2Karate® Recognition Award
Go2Karate.com is the largest martial arts directory listing website. Go2Karate.com rates martial arts schools' websites based on criteria that demonstrates a quality user experience, customer service and service rating based on reviews. Go2Karate.com has a selection process for rating all schools that receive the Go2Karate Top Rated Quality Badge. We highly recommend you take a moment and read the reviews below.
Our Martial Arts Team Takes Great Pride In The Reviews We Receive
See What Our Community Members Say About Our Programs
Special Online Offer


2 Week Free Trial
A Story That We Are Proud Of As A Martial Arts Industry Influencer
FREE E-BOOK DOWNLOAD
First Time VIP Visitors To Our Site Get This Exclusive Download
Download Today!
We Are Proud To Introduce Our Owner
Master Miguel Castro
Team Tooke Martial Arts Cypress Academy is a premier leadership and self development Martial Arts Academy for adults and children that strives to create martial arts Black Belts with a desire for a commitment to excellence in all aspects of their lives based on Respect, Integrity, Humility, Family, Dedication, Unity and Teamwork.
We will be the only facility of its kind in the Cypress area where students ages 4 to 99 can learn and train in multiple disciplines of martial arts, as well as providing children programs that focus on Leadership and Character development skills that address Bullying, Academic Success and Overall Health and Welfare in a positive and safe environment.
Develop and provide a world-class staff that will ensure that our programs are conducted in a safe, positive, humble and friendly atmosphere with the emphases on personal one on one attention in order to help each student achieve their goals no matter what their age. Provide a state of the art facility and a place that is exciting, fun and promotes Unity Through Teamwork as well as a sense of community where everyone is accountable for the success of each other.
MARTIAL ARTS TRAINING AT Team Tooke Mixed Martial Arts Cypress OFFERS A WIDE ARRAY OF OPPORTUNITIES
At Team Tooke Mixed Martial Arts Cypress our professional instructors are ready to serve our community from karate kids to adults. We strive to make your martial arts class a personalized experience as we realize many of our students have enrolled for multiple reasons. If you live near or around Cypress, TX please give us a call or complete any form on this site to receive your website special offer. Our program directors and Martial Arts instructors will reach out to you and schedule your first lesson and offer a tour of our academy.
Learn Valuable Life Skills At Any Age
Self-Confidence and higher self-esteem will come as you face the challenges of martial arts training.
Create A New Circle Of Like-Minded Friends
The challenges that you will go through with your fellow martial arts students will create bonds that last a lifetime.
Enhance Your Fitness Goals
Increase your strength and endurance and cardio through martial arts training that isn't boring.
Learn To Defend Yourself
Learn to walk with confidence knowing that you can defend yourself in whatever situation that life presents you with.
Special Offers
Team Tooke Mixed Martial Arts Cypress Shopping Cart
For all of our surrounding community members in and around Cypress, TX our Martial Arts academy offers a couple online website specials for first-time visitors. These special offers are only seen here and are only valid for first time website visitors.
Offer One
One Week For $10
Offer Two
3 Weeks For $29
Evaluation with an Instructor
Offer Three
8 Weeks for $69
*These are available only on our website. Not good with any other offers.